Historical Roof Restoration – What You Need to Know About Common Problems That Occur
---
---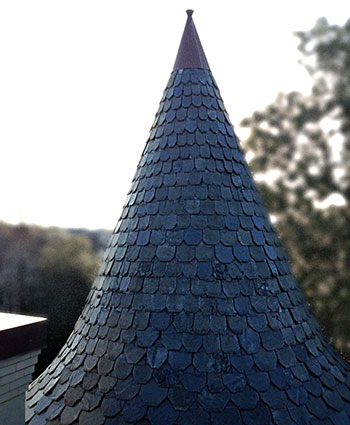 There is nothing quite as rewarding as taking a historical building and restoring it. Not only does this vastly enhance the overall property value, it means you have been able to salvage a piece of local Norfolk history. However, what matters the most is that you work with someone who has the expertise required to tackle this magnitude of a project.
This is especially true when it comes to historical roof restoration in Norfolk, Virginia. The rooftop is what protects the entire remainder of the structure from the elements, so it must be in tiptop shape. A restored and preserved roof will aid in both functionality as well as beauty.
Getting to the Heart of the Matter of Historic Roof Restorations in Virginia
There are common issues that can develop with either the surface materials or the support system. Lets look at some common issues based on different types of surface materials.
Slate – While slate is among the toughest roofing materials available, this does not make it immune to possible problems. Common issues develop based on erosion. Also, winter weather makes it more likely for breakage by ice dams or just plain ice.
Wood – The durability of a wood roof depends on the type of wood used. However, there are some common problems that can occur, no matter the type of wood. Some examples of this include decay, erosion, splitting and fungus growth.
Tile – Like slate, tile is one of the strongest roofing materials available. However, they can still face problems. Cracking from contact with tree branches is an ordinary occurrence. Also the freeze and thaw cycle that happens in winter can weaken and damage individual tiles.
Getting Expert Help from Local Norfolk Roofing Contractors
Hiring the right roofing contractor to work with, for your historic roof restoration project, is not something to rush into. What you should know about our team here at Stevens Roofing Corporation is that we are a 3rd generation family business that has been around for over 70 years now.
We know historical because we originally installed many of the rooftops now being considered historical and being restored. Entrust us to provide you with the best and most effective service and results.
Do you need historic roof restoration services in Norfolk, VA? Call 757-489-8791 or complete our online request form.