Why Professional Gutter Cleaning Is So Important To Schedule
---
---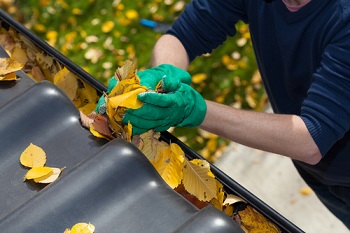 Your gutter system performs a very essential function. This system is in place to help preserve your roof as well as protect the foundation of your Norfolk home. So it is of the utmost importance that they get the care that they need, including professional cleaning. Your gutters collect the rain or melting ice as it comes off the rooftop. It transports the water to the downspout and is sent away from the the foundation of your home. Neglect to take proper care of your gutters and it could end up causing damage to your roof or your home's foundation. This part of why it is important to schedule regular gutter cleaning in Norfolk, VA.
Understanding the Benefits of Gutter Cleaning in Norfolk, VA
Repairs are not the only thing you need to take care of, when it comes to your gutters. Getting professional cleaning will help lower the likelihood of problems even developing in the first place. Here are some other points to ponder:
The upfront cost of paying a pro to handle your gutter cleaning is much more cost-effective when compared to the expense of repairing your gutters. Regular cleaning could literally save you hundreds, if not thousands, of dollars in repairs to your gutters, roofing and even the foundation of your home.
The frequency with which you should schedule your gutter cleaning in Norfolk, VA depends on a number of factors. One big determining factor is the number of trees that you have on your property. The more potential debris your gutters are exposed to, the more frequently you should schedule a cleaning.
Having gutter covers will reduce the frequency with which you need cleaning, but does not eliminate it completely. Make it a point to still schedule cleanings but also conduct regular visual spot checks.
Getting the Service You Deserve from Local Roofing Contractors
In order to get quality gutter cleaning from a reliable roofing contractor, make it a point to call on Stevens Roofing Corporation. For over seven decades now, we have been the local leading service provider, because we are the best at what we do. We take this line of work seriously and always believe customer satisfaction is priority number one.
Do you need to schedule for gutter cleaning in Norfolk, VA? Call 757-489-8791 or complete our online request form.