How Can You Detect If You Have A Leaky Roof?
---
---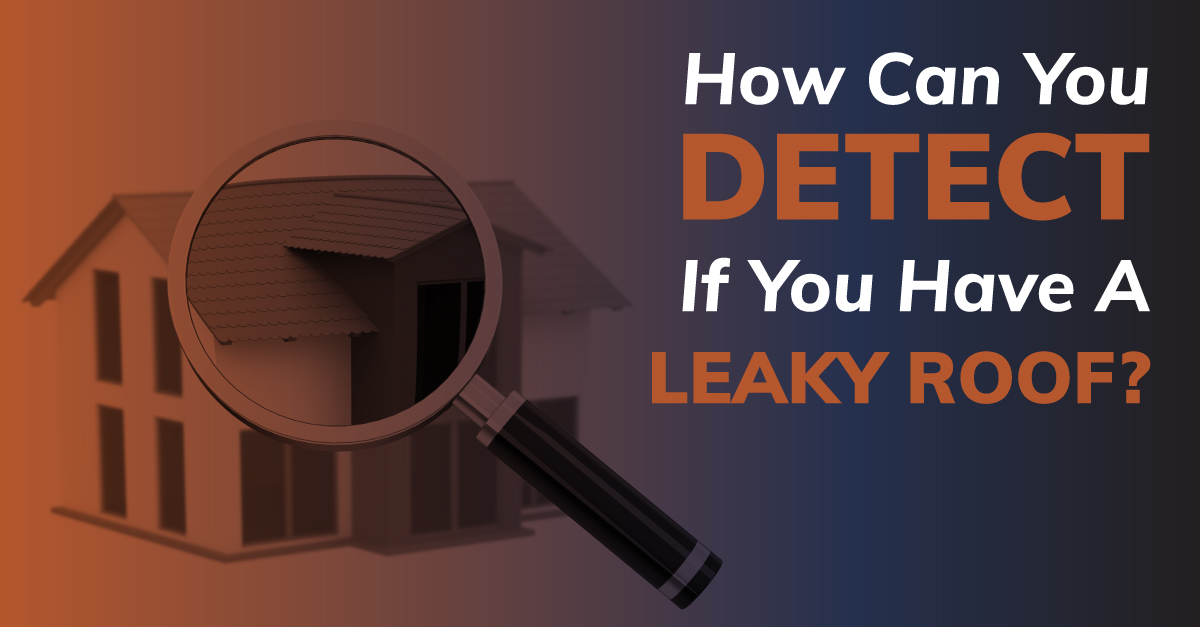 A roof leak can be a serious problem since it can lead to significant water damage inside your home. Having water dripping or pouring through your roof is an obvious sign of a leak, but other signs aren't as easy to spot. Find out how to detect a leaky roof inside and outside your home, so you can make sure you have repairs done right away.
Interior Signs
Stains or spots on your ceilings or walls, especially on the upper floor of your home, can be a sign of a roof leak. These spots and stains form due to moisture exposure. If you see these on ceilings or walls, you should have your roof inspected for leaks.
Mold on your ceilings and walls can also indicate a roof leak. You might also notice mildewy or musty odors inside that get worse during damp weather. If your home feels more humid or damp overall, this might also be a sign of a leaky roof.
Another interior sign to check for is any areas of walls or ceilings with a softer feel. This softness can occur when water from your roof has been leaking without being detected.
Exterior Signs
You should also check the outside of your home for signs of a roof leak. However, you should avoid going up on your roof to inspect it. Instead, look up at your roof and check around your home exterior for signs of a leaky roof.
Missing or damaged shingles might indicate a roof leak since water can get into your home easily. Exposed flashing or underlayment should also be a warning sign of a leak. If your gutters are pulling away from your home, this can also mean you have a roof leak.
Having moss or mold growing on your roof can signify a leak since these need moisture to grow. Other signs of a roof leak you should check for on your exterior include tree limbs or branches on your roof and boots around your vent pipes that aren't intact.
If you think you have a leaky roof in your Norfolk home, contact Stevens Roofing as soon as possible. Our expert roofers can provide prompt roof repairs as needed to stop leaks and keep your home safe from water damage.