How Long Will Your Roof Repair Last?
---
---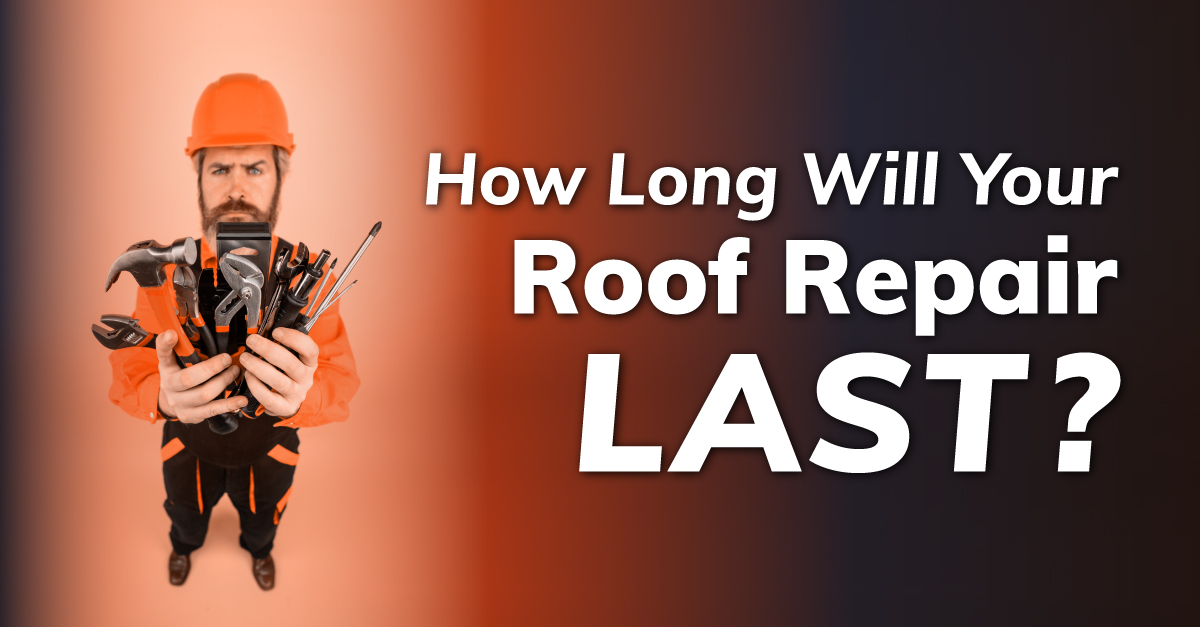 Your residential roof is designed to stand up to the wear and tear imposed by the elements. From heavy downpours and high winds to snow and ice, there is no doubt your roofing structure takes a beating from Mother Nature throughout the year. Over time, your roof can suffer damage and require repair work. But how long does a roof repair typically last?
It Depends On the Roofing Contractor
There are high chances your roof will need repair at some point. How long the repair lasts depends on several things, but the roofing contractor you hire to do the job is often the main factor. It always pays to hire a local roofing contractor over general contractors or doing the repairs yourself. 
A certified roofer has the training, expertise, and tools to deliver professional work, giving you better peace of mind. Besides, they usually back their work with workmanship warranties, guaranteeing you several years of service before you'll need repairs again. Moreover, local roofers tend to build relationships with their clients, and you can count on them for future jobs, including emergency restorations.
How Long Roof Repairs Last
Licensed roofing contractors usually issue a Roof Certification after inspecting and repairing a roof. It's a written opinion to certify the roof is free of defects and should perform as expected for a specified period. Most contractors guaranteed roof repairs to last 1 or 2 years, while others offer as many as five years, especially for newer roofs. 
Factors Determining How Long Roof Repairs Work
Other than the quality of workmanship, the longevity of roof repair work will depend on the type of roofing material and the extent of the damage. For instance, an extensive overhaul involving replacing underlying layers and structural supports can be guaranteed to last for at least 15-20 years. However, minor patches may only be guaranteed for 1-2 years.
In terms of materials, asphalt shingles generally have a shorter lifespan, and the repairs may not last long. Metal flashing can last for as long as 80 years, while slate can endure for a century or even more. Therefore, the materials involved will highly influence the longevity of the repair work.
Working With A Trusted Local Roofer!
It's worth mentioning how long a roof repair lasts partially depends on the professionalism and expertise of the contractor executing the work. At Stevens Roofing, we have trained and certified roofing specialists who will get the job done right the first time. We will be happy to explain the types of roofing materials we use, their benefits, and our warranty terms and conditions to give you peace of mind. Contact us today to schedule your roof repair job in Norfolk, VA.
Should You Consider Getting Your Gutters Replaced During The Winter?